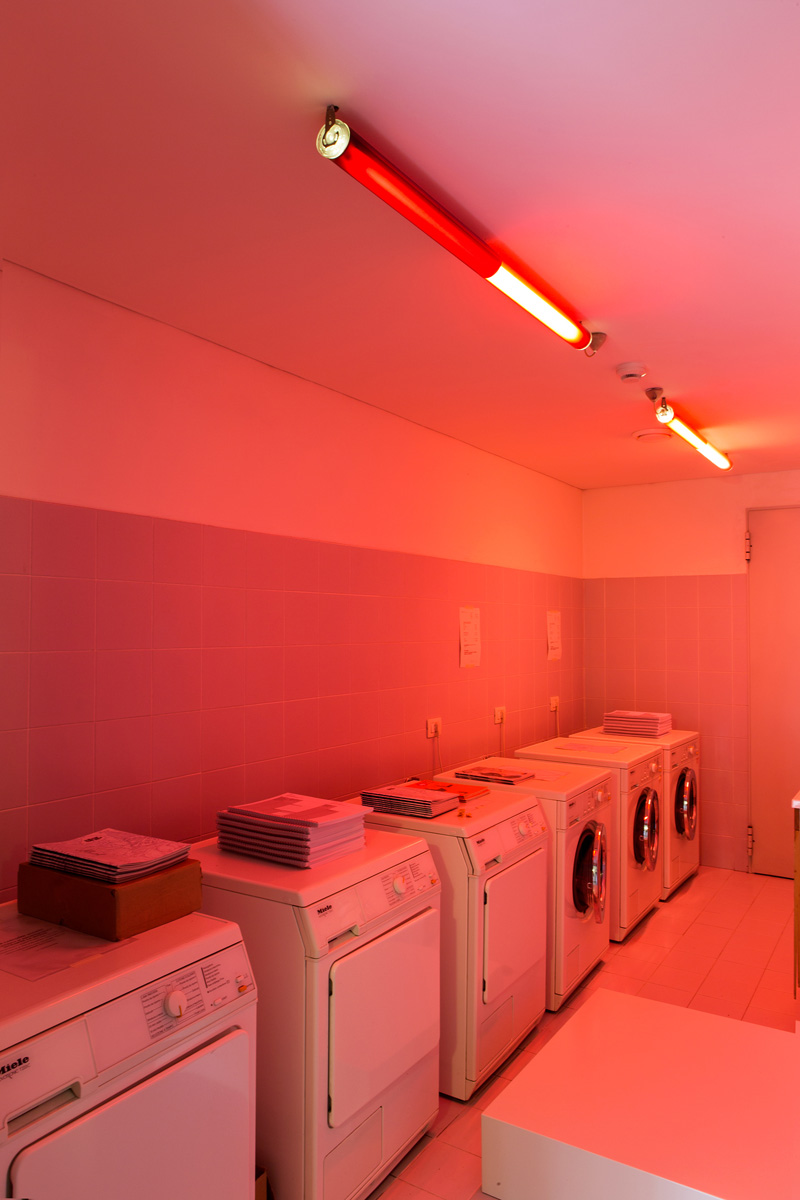 The Istituto Svizzero di Roma invited Zurich-based artist-run space Taylor Macklin to draft a program for the months of April and May 2016. The proposal encompasses intertwined activities at the Institute in Rome and our exhibition space in Zurich Schwamendingen, which we share with Plymouth Rock.
Circumstantially, both sites were used for car maintenance in the past. The Dipendenza building – formerly the service building and the car park of the villa Maraini – now houses offices, workshops, apartments, and an exhibition space. It is used by the fine-arts sector of the ISR, residents and guests. The Werkerei Schwamendingen on the outskirts of Zurich – where Taylor Macklin is currently based – was formerly used for customization by car importer and dealer Amag. It is now the home of a multitude of small to mid-scale businesses, start-ups. and a couple of artist's studios. Since the repurposing of the industrial complex never gained momentum, the building is now essentially awaiting its destruction.
During Fade In: A Tracking Shot, the part of our program staged in Rome, the ISR's main gallery remains closed, and the focus will be shifted to rooms and facilities, usually reserved for private use. By engaging and inhabiting the working and the living spaces of the building, we seek to speculate on the context-defining architecture and weave narratives and threads into its framework and through the duration of our program. Meanwhile, in Zurich, the mutual activities of Plymouth Rock and Taylor Macklin complement our expansive and elliptical activities and offer a subtext to the meandering conversations between us, the invited artists, and the ISR – Fade Out: Someone, in the silence, is moving.
1.4.–6.5.2016
Taylor Macklin at
Istituto Svizzero di Roma
Via Liguria 20
00187 Rome, Italy
May 6, 2016:
Starship No. 14: A Plastic Island of the Mind
Exhibition: Gerry Bibby, Anders Clausen, Morgan Fisher, Karl Holmqvist, Ariane Müller & Martin Ebner, Kirsten Pieroth, Mandla Reuter, Nora Schultz
Reading: Gerry Bibby, Nikola Dietrich, Martin Ebner, Ariane Müller
P̧͞O͠҉̷O̶͜L͘͞ /͘͜͝/̨/͘͡b͜ą̕r̴͝
Concert by UOM at 8pm
Studio for Propositional Cinema:
Closing speech: FADE OUT: SOMEONE, IN THE SILENCE, IS MOVING…