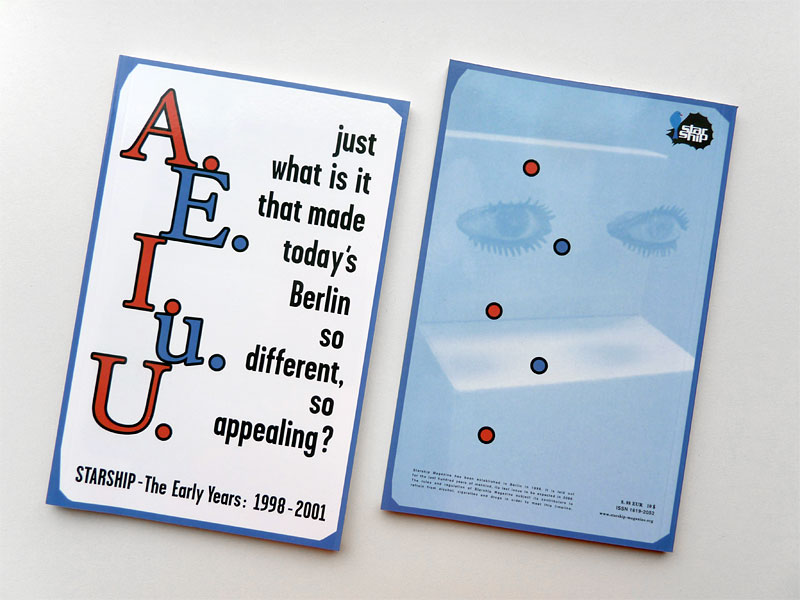 A.E.I.u.U.
Just what is it that made today's berlin so different, so appealing?

Starship, The Early Years, 1998-2001
Berlin, 2009
80 pages, english, EUR 8, ISSN 1619-2052
with contributions by Hans-Christian Dany, Francesca Drechsler, Martin Ebner, Michaela Eichwald, Judith Hopf, Antje Majewski, Ariane Müller, Gunter Reski and Haytham El Wardany.
Published on the occasion of
BERLIN 2000
Pace Wildenstein Gallery
545 West 22nd Street, NYC
March 7–April 18, 2009