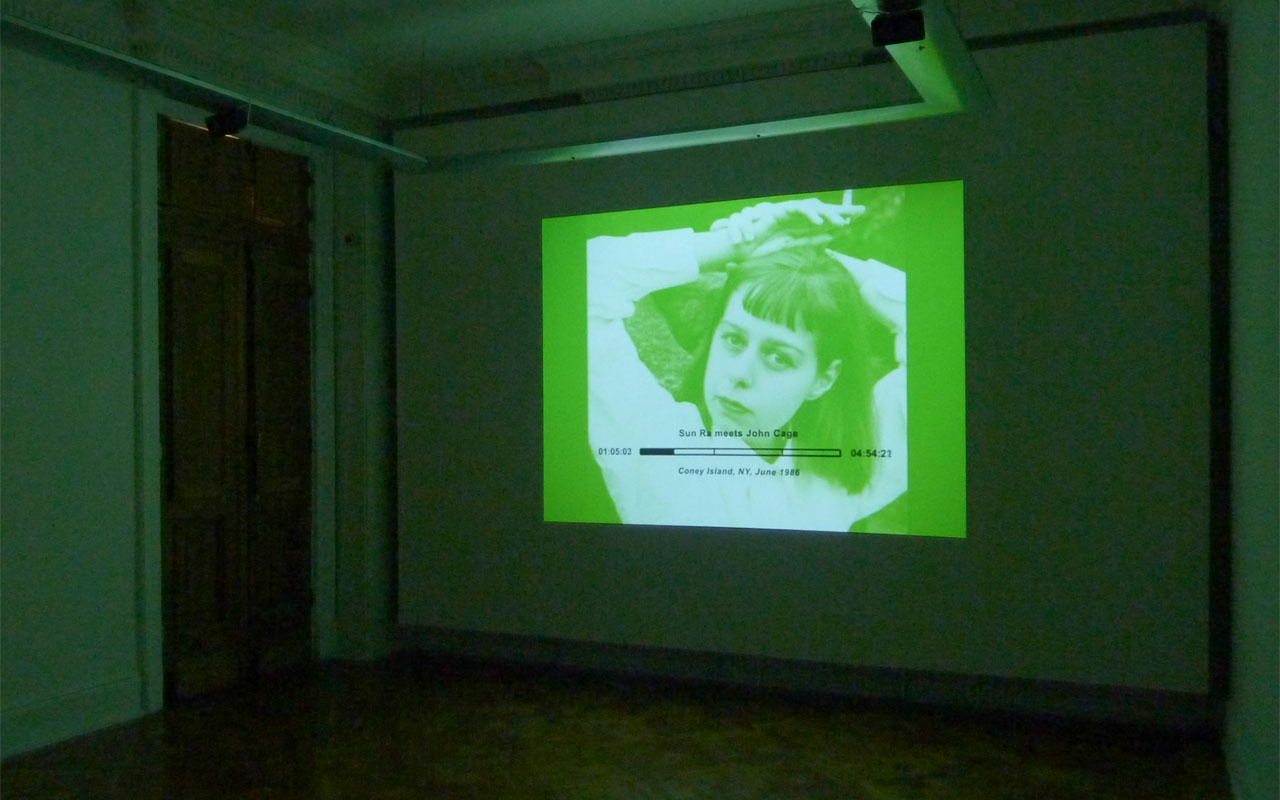 Based on a True Story – Basado en una Historia Real
Exhibiting artists: Julian Rosefeldt, Christoph Draeger, Reynold Reynolds, Patrick Jolley, Gabriel Del Favero, Heidrun Holzfeind, Martin Ebner, Oswaldo Ruiz, Pat McElnea, Dana Bell.
Curated by Yael Rosenblut
Museo de la Solidaridad Salvador Allende
Arte Contemporáneo
Av. República 475 Santiago Centro
Santiago, Chile
Oct 16 – December 2, 2012
The experimental use of the moving image is almost as old as its use in the cinema. Futurism, Dadaism and Surrealism toyed with cinematic strategies and produced works that film would later employ, expanding its grammaticality.
However, the industrialization of film gave new meaning to the concept of masses and art developed into an autonomous world; behind four hyper-codified walls, that is. No art modern form has film's omnipresence, which forms a common reference space. Film is embedded in our collective unconscious and is part of our life experience. Viewers memorize scripts and produce rankings of their favorite works, directors or actors.
The media transforms actors into demigods for whom nothing is hidden. Not even a single gesture escapes media attention. The penetration of the film industry, (as well as the) loyalty and size of its audiences, contrasts directly with the specificity and sophistication of the audience that has generated contemporary art. In order to decode it, one must have learned to speak a shared language. Film appears able to bridge the gap that has emerged between contemporary art and society.
If art has become a response, a metaphor, a cry or fear of a life experience, this exhibition addresses the central role which film now plays in the construction of that experience. This is to say, these artists use film as a starting point when reflecting upon and intervening into reality through their work.
This referentiality is developed by the creators through various methods, including techniques from cinema, film genres or staging. On the opposite side, are artists who use existing footage, usually from Hollywood, which they deconstruct, reassemble or alter with an eye to redefining. These works move between the boundaries of gender, to dilute and lighten those borders.
In memory of Patrick Jolley (1964-2012).
Museo de la Solidaridad Salvador Allende
supported by


bm:ukk
Federal Ministry for Education, the Arts and Culture, Austria