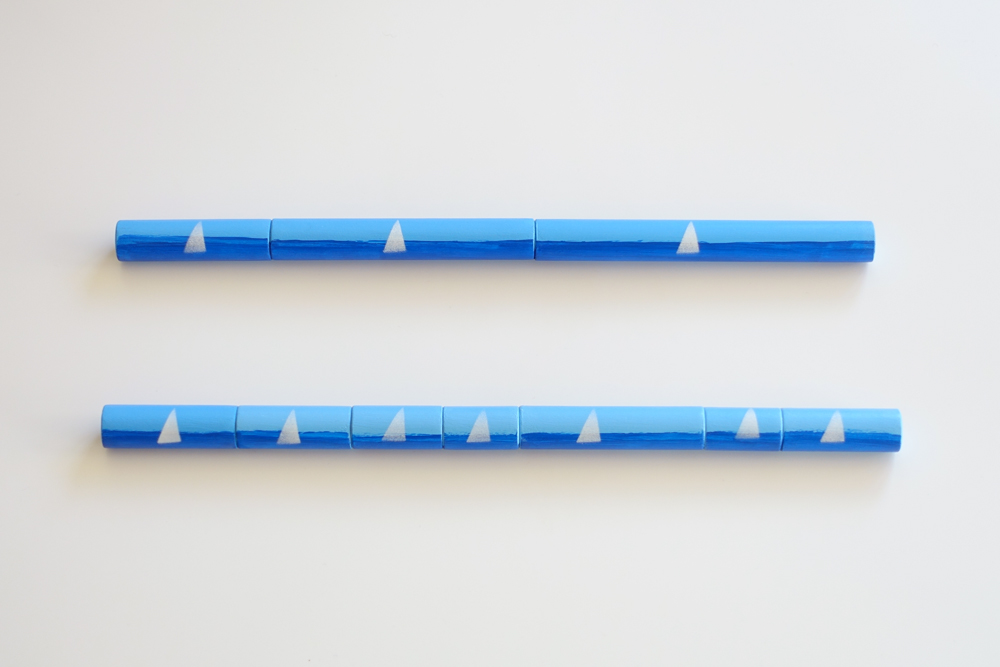 Living Archive
Archive Work as a Contemporary Artistic and Curatorial Practice
Goethe-Institut, London
Fri, 09.09.2016
50 Princes Gate
Exhibition Road
London SW7 2PH
We present one of the most innovative film and video archive projects of recent years in an evening of screenings and discussions.
50 years after its foundation, the Arsenal – Institute for Film and Video Art now boasts a film collection of over 8,000 titles. It reflects half a century of non-mainstream international film art and the living history of a Berlin institution whose structure is unique in the world. Since the beginning of 2011, large parts of the Arsenal's work in Germany and abroad have been executed under the label Living Archive, following the strong conviction that an archive can only be significant if it refers to the practices of the present. In April 2016, the Arsenal celebrated the next stage in the project when it opened a new archive space at the silent green Kulturquartier in the Berlin district of Wedding, where analogue and digital films can be watched and analysed under professional supervision. The viewing spaces, which are surrounded by production, event, exhibition and seminar rooms, strengthen the idea of a living archive which derives new energies from international (knowledge) production and reception.
As a first step in bringing its collection to life, the Arsenal entered its holdings into an online database, which, in 2011, made it possible to invite 38 curators, artists, filmmakers and academics, as well as four additional participants from India, South Africa, Jordan and Brazil funded by local Goethe-Institutes to access and enter into a dialogue with the works in the archive. This engagement resulted in the presentation of around 300 films in screenings, discussion events and performances as well as an exhibition in 2013 under the heading Living Archive – Archive Work as a Contemporary Artistic and Curatorial Practice. The various different approaches and perspectives were brought together in a comprehensive catalogue containing texts from all project participants.
To give a taste of this ambitious project, we will present a programme of films either selected from or produced in response to works from the Arsenal's collection by individual project participants, including the actor Susanne Sachsse, artists and curators Martin Ebner and Florian Zeyfang, as well as students taking part in artist Hito Steyerl's lensbased class at the University of the Arts (UdK) in Berlin.
The screening will be followed by a discussion about the challenges and possibilities of the Living Archive approach with Stefanie Schulte Strathaus, co-director of Arsenal – Institute for Film and Video Art and curator of Living Archive – Archive Work as a Contemporary Artistic and Curatorial Practice, artists Florian Zeyfang and Martin Ebner, Maria Palacios Cruz, Deputy Director LUX, and moderated by Erika Balsom, Lecturer in Film Studies and in Liberal Arts, King's College London.
Film Programme
Loop: Splicefilm, Florian Zeyfang, Germany 2013
The Evil Faerie, Fluxfilm (Film 25), George Landow, USA 1966, 1 mins
La verifica incerta, Alberto Grifi, Gianfranco Baruchello, Italy 1965, 31 mins
Weissfilm, Birgit and Wilhelm Hein, West Germany 1977, 5 mins
Now!, Santiago Álvarez, Cuba 1965, 5 mins
Sailboat, Joyce Wieland, Canada 1968, 3 mins
Serious Ladies, Susanne Sachsse, Germany 2012, 21 mins
Running Time 66 mins (without Splicefilm)
Presented as part of the 4th German Screen Studies Network Annual Symposium – A Festival of Ideas, Exploring German Cinema's Living Pasts, Moving Present, Thursday, 8 September – Saturday, 10 September 2016.