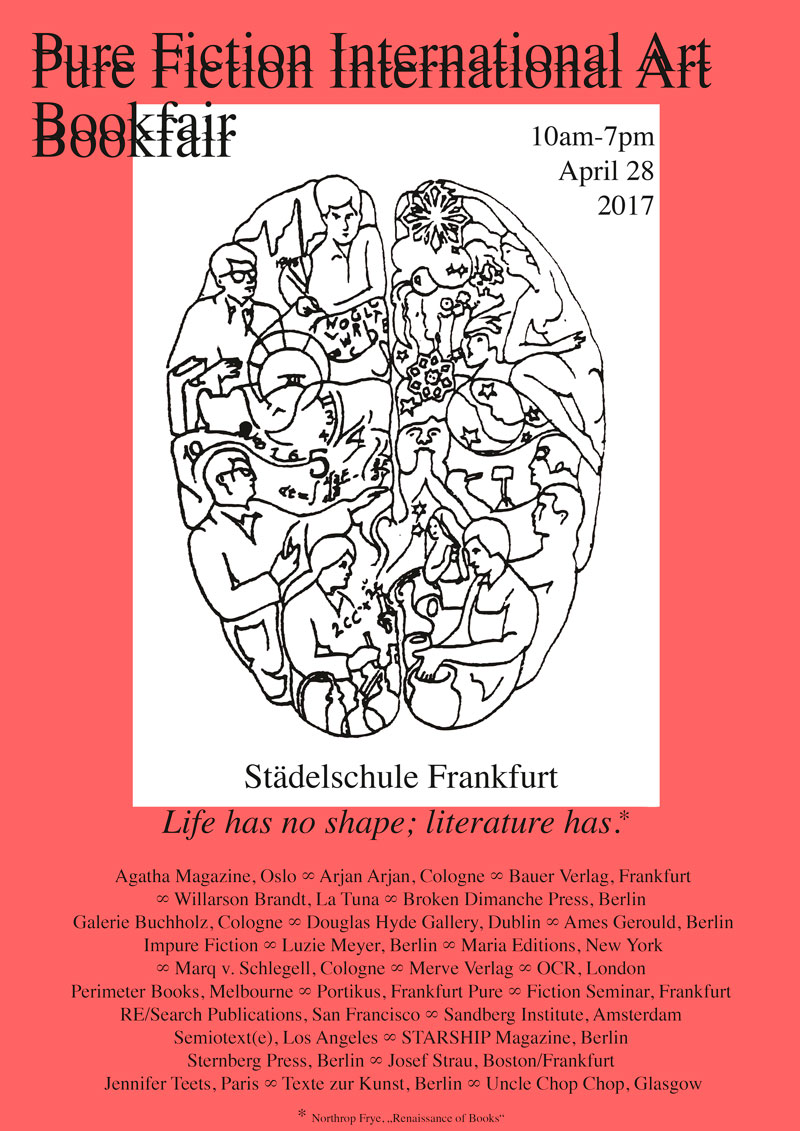 – Pure Fiction Independent Art Bookfair, Frankfurt am Main –
Pure Fiction Independent Bookfair is a one day event and will take place
on Friday the 28th of April in the Staedelschule in Frankfurt am Main.
Independent art book publishers from around the globe are invited to set
up stall, sell their merch and have a good time.
Pure Fiction Independent Bookfair is initiated and organised by Pure
Fyction, a writing / performance seminar run by art writer and sf novelist
Mark von Schlegell and collaborating students. Staedelschule is a
contemporary fne arts academy in Frankfurt am Main, Germany.
For a fee of 30 euros to cover running costs, guests will receive a table, 2
chairs and possible wallspace. Earliest responders will have frst choice of
placement.
Space and support will be available for lectures and special presentations.
Every guest is invited to make a presentation during the day.
Reserve your table and take part in the 2017 Frankfurt am Main
Independent Art Book Fair.