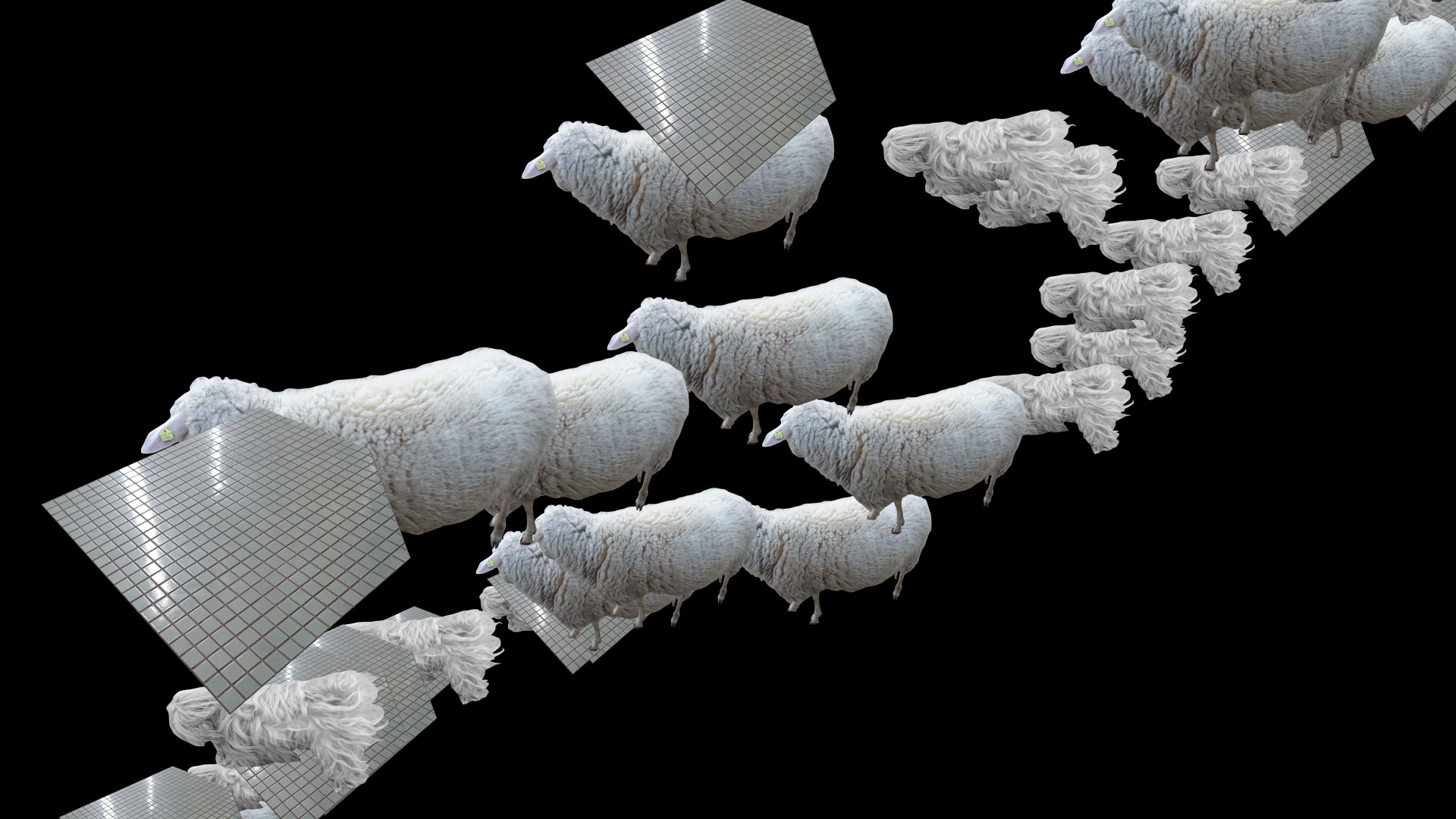 Opposition to the Commodity
ICA – Institute of Contemporary Arts
Live
Sat, 07 Dec 2019, 2:00 p.m.
The Mall, London SW1Y 5AH
ASP 5
Artist Self-Publishers' Fair: The 5th
Seven self-publishing artists read and perform their work as a prelude to the 2019 edition of the Artist Self-Publishers' Fair.
Through a series of presentations, artists, writers and publishers address radical notions of accessibility and opposition to the commodity. Performers include Ruth Angel Edwards, Adam Gallagher, Emily Pope, Recycling Plastic Inevitable, Oliver Rees, James Whittingham and Angharad Williams.

Recycling Plastic Inevitable (RPI)
Theresa Patzschke, Eleni Poulou, Martin Ebner, Sebastian Luetgert

Ruth Angel Edwards currently lives and works in London. Her work has been exhibited in the UK and internationally at Arcadia Missa, London; Auto Italia South East, London; Tate Modern; FACT, Royal Standard, Liverpool; Human Resources, Los Angeles; and MEYOHAS Gallery, New York.
Adam Gallagher is an artist and writer based in London who works mainly through performance –challenging its reliance upon temporality and working against the performative-artist-ego. He self-publishes a series of pamphlets called E.A.R.F.
Emily Pope is an artist based in London. She is currently making a sitcom called The Sitcom Show. She is interested in labour, characterisations of 'the worker', monologues, 'feminist' video art, series making, mainstream and experimental television, social realism and American folk singers (mainly Nanci Griffith), among other things.
Recycling Plastic Inevitable (R.P.I.) is a minimally expanded video and music project by Theresa Patzschke, Sebastian Luetgert and Martin Ebner, artists and/or writers living in Berlin. For their performance as part of ASP5, they will be joined by musician Eleni Poulou (Honey-Suckle Company) to present an audiovisual sequence based on words and sentences from the Berlin-based art magazine STARSHIP.
Oliver Rees is a London-based artist. Exhibitions as a solo artist and as part of the group Model Court include Haus der Kulturen der Welt, Berlin; Stroom Den Haag, The Hague; Gasworks, London; Limoncello, London; Theaterhaus Jena; The Hole, London; Bonheur Theatre, Rotterdam; and Chisenhale Gallery, London.
James Whittingham lives and works in London. His work has been shown at 3236rls London, Liszt gallery Berlin and Lima Zulu project space London. He has written a novella titled Drones & Dresses.
Angharad Williams is an artist and writer who lives and works between Wales and Berlin. Recent group and solo projects have taken place at Haus Zur Liebe, Schaffhausen; Barbara Weiss, Berlin; Croy Nielsen, Vienna; No Bounds Festival, Sheffield; Peak, London and Radiophrenia, CCA, Glasgow.
Book tickets
02:00 pm
Sat, 07 Dec 2019
Cinema 1
£7 Full, £5 Concs/Green Members, £3 Blue Members
Red Membership includes free access to all programmes for £16.66 / month.