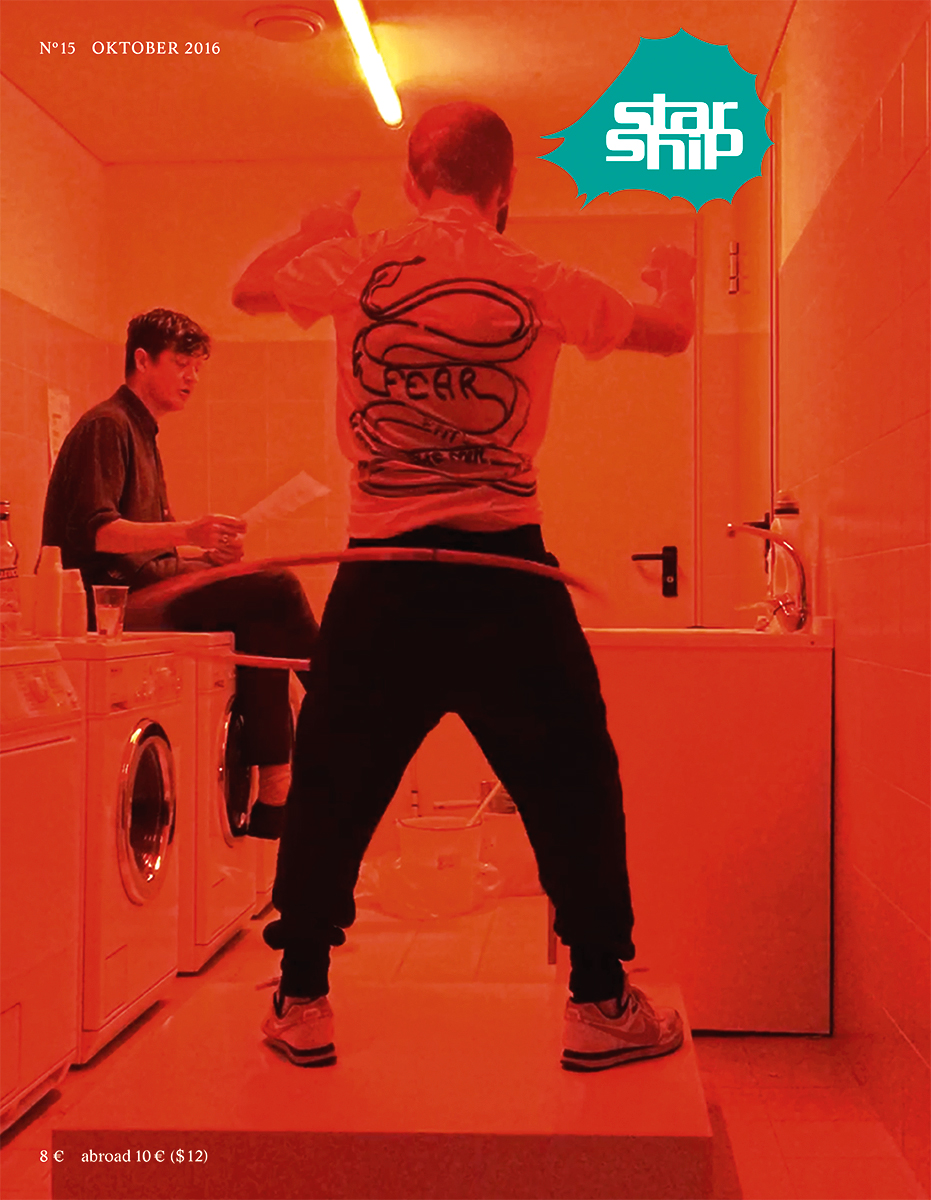 Starship 15
Neues Heft / New Issue: Out now
Präsentation / Presentation Berlin:
5. 11. 2016
ab 19:00 up to 23:00
Between Bridges
Keithstrasse 15
10787 Berlin
Performance by Michell Volta
Kunst und Ambiente, Drinks und Amusement
Abonnements / Subscription:

Abonnements für 3 Hefte ab dem laufenden Heft kann man hier bestellen:
redaktion@starship-magazine.org
Subscription for three issues starting from the current issue you can order here
redaktion@starship-magazine.org
Kein Gang zum Buchhändler! Hefte kommen ins Haus.
Be the first to read!
Spezielle Preise / Huge Savings
Überblick / Overview: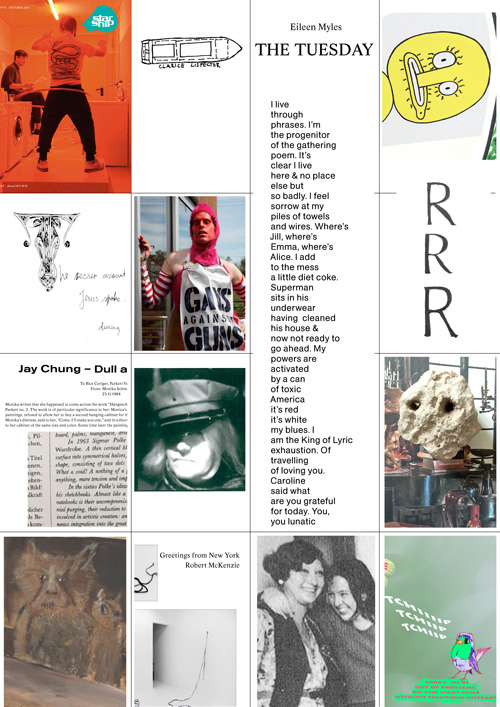 Details:

Artists: Nadja Abt, Tenzing Barshee, Gerry Bibby, Mercedes Bunz, Lou Cantor, Nicolas Ceccaldi, Jay Chung, Hans-Christian Dany, Helmut Draxler, Francesca Drechsler, Martin Ebner, Jana Euler, Julian Göthe, Toni Hildebrandt, Karl Holmqvist, Judith Hopf, Stephan Janitzky, Jakob Kolding, Robert McKenzie, Maria Loboda, Nick Mauss, Robert Meijer, Ariane Müller, Christopher Müller, Eileen Myles, Gunter Reski, Mandla Reuter, Cameron Rowland, Julia Scher, Mark von Schlegell, Eva Seufert, Diamond Stingily, Wolfgang Tillmans, Vera Tollmann, Haytham El-Wardany, Nicole Wermers, Amelie von Wulffen, Stephanie Wurster, Florian Zeyfang
Editors: Nikola Dietrich, Martin Ebner, Ariane Müller, Henrik Olesen
New Editor: Gerry Bibby
Starship Nº 15 is published by Starship e.V.
Layout concept: Starship and Dan Solbach
Graphic Design: Philip Reinartz
Cover: based on a video still of the performance On Rotation by Gerry Bibby
at Istituto Svizzero di Roma, May 2016
Cover Image: Gina Folly
Centerfold: Amelie von Wulffen
Backcover: Martin Ebner
128 pages, color
Single copy: EUR 8, abroad EUR 10, USD 12
ISSN: 1619-2052
Look out for