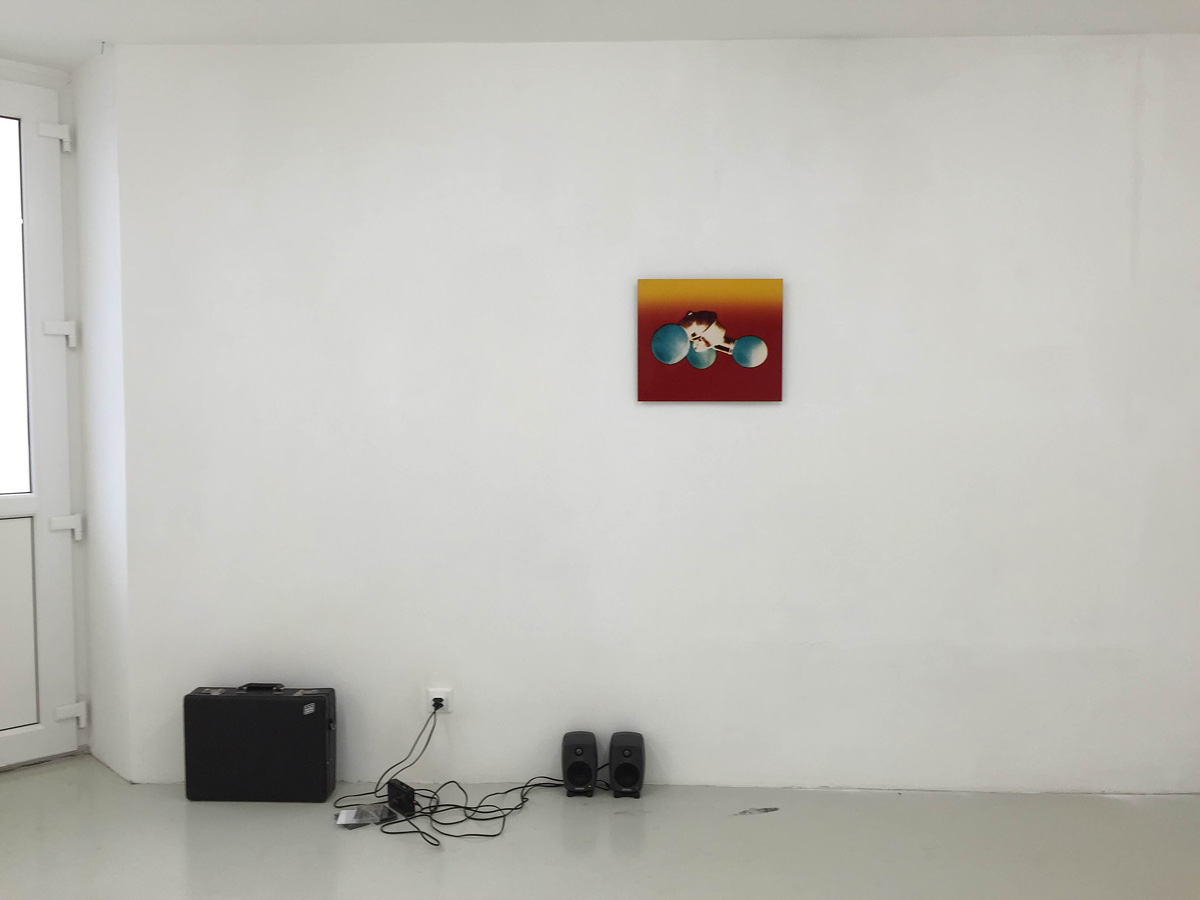 Mittersteig 2a
A-1040 Wien
Exhibition Opening
Friday, 23rd of October, 7 pm
Opening hours: 
Saturday 2 pm – 6 pm
Sunday Cinema
1st of November, 4pm
15th of November, 4pm
Dear Mr. R.

Today I learned that you own a work by "You Never Know." It's supposed to be a photograph that is part of the "Pneumatic Prototypes" series. Would you lend it to us? For a couple of weeks. I organise exhibitions in a venue that is funded by the Angewandte. As part of a months-long project we are looking at the activity of "You Never Know" between 1989-1995.
 Until January multiple exhibitions will be superposed. Some works will change over time, others will disappear and some will stay. We want to show existing works by "You Never Know" and in some cases remake them, but we also want to engage with the archive materials appropriately. A new work is being discussed. On the opening on Friday, a locked attaché case that contains parts of the archive (a fanzine, audio tapes, a flyer, etc.) will be in the exhibition space. When Peter arrives, he will put a sticker on the case and place it right. Maybe some tapes will be played. This comes so last-minute because I only found out today that you own this work.
 We would be very happy, if we could borrow the photograph. Then the first part of this exhibition would reach a point that is good.

Regards

Tenzing Barshee
In this exhibition there are two hats by Richard Hoeck and John Miller, leftovers by Philipp Köster and a carpet by him and Kathrin Wojtowicz, a fountain and an ornament by Philip Pichler, a flower arrangement by Sonia Leimer and books by Laura Lee Burroughs, a pool by Jakob Neulinger (with Diana Barbosa Gil, Joanna Coleman, Xaver Gschnitzer, Mathias Janko, Thekla Kaischauri, Lukas Maria Kaufmann, Leonhard Münch, Martin Schlögl, Julia Taschler) and remnants by Joon Yeon Park and some parts of the archive of You Never Know.
This exhibition is made possible with the support of Universität für Angewandte Kunst Wien, Jetskeee Customs (http://jetskeee.com/), Klasse Skulptur Raum, and Schlauchtechnik Mayerhofer.