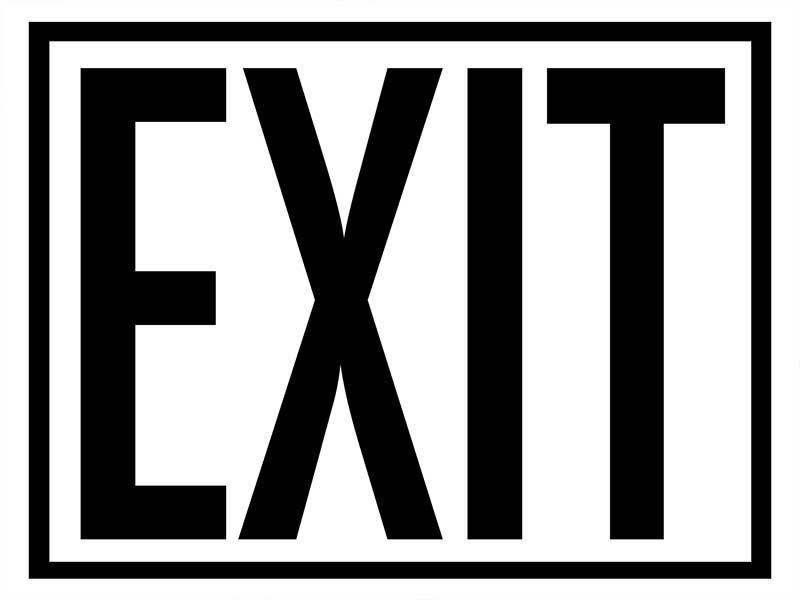 Poor Man's Expression – Entrance To Exit
(Martin Ebner, Florian Zeyfang)
 
Saturday, 22. 6. 13, 10 p.m.
Open Air Screening / Courtyard
KW Institute for Contemporary Art
Berlin
 
George Brecht's contribution ENTRANCE TO EXIT to the 1966 assembled short-film-compilation FLUXREEL by George Maciunas shows during the time of eight minutes first an empty, white image which is then getting darker. If the screen is completely black in the end, there is also no light cast on the movie screen. The visitor's gaze drifts, the eye begins to adapt to the darkness. The materiality of the screen becomes visible.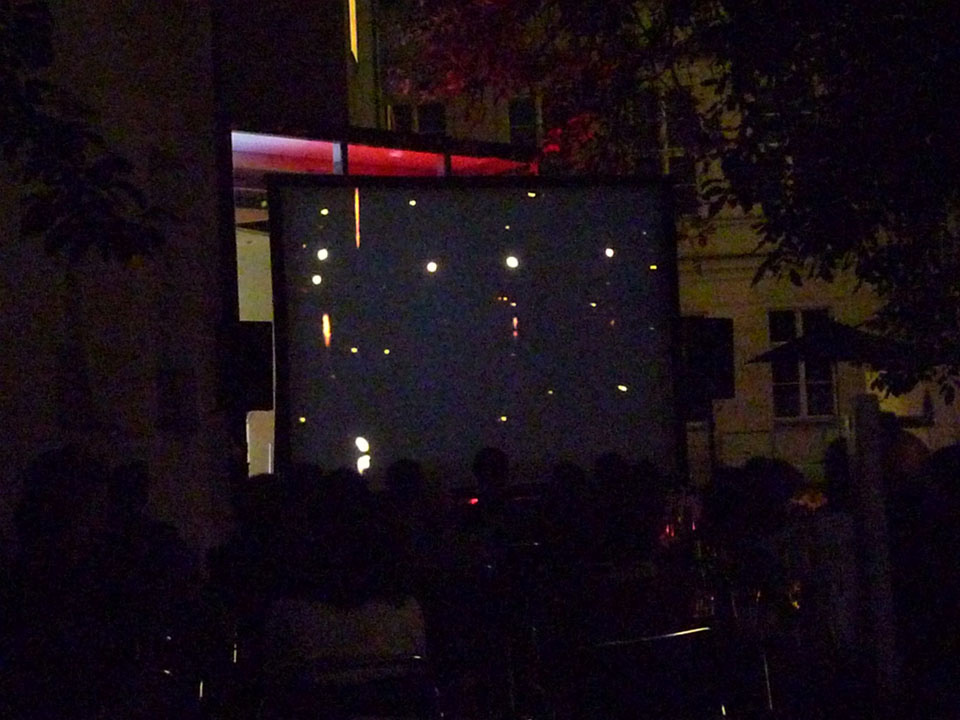 PROGRAM
(in order of appearance)


A Man and His Dog Out for Air
Robert Breer USA 1957 16 mm 2 min
The Director and His Actor Look at Footage Showing Preparations for an Unmade Film
Morgan Fisher USA 1968 16 mm 15 min
Free Radicals
Len Lye USA 1958 16 mm 5 min
A&B in Ontario
Joyce Wieland, Hollis Frampton USA 1966–84 16 mm 16 min
Report
Bruce Conner USA 1963–67 16 mm 13 min
Looking for Mushrooms
Bruce Conner USA 1961 16 mm 3 min
Sailboat
Joyce Wieland Canada 1968 16 mm 3 min